Hello Friends,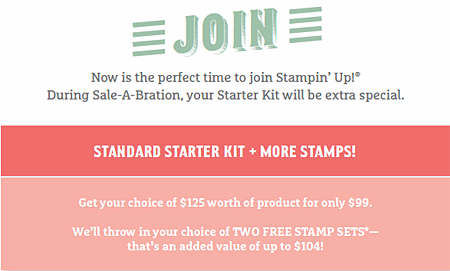 Who are the CAN'T STOP STAMPING TEAM?
That's the name of our stamping community. I enjoy welcoming new team members to my group. Anyone from all over the United States can join my team. As you're considering joining the Stampin' Up! family, you may have questions about how I would support you in your Stampin' Up! endeavors. I offer a variety of ways to connect, learn, grow and to have FUN! Such as:
Exclusive Team Facebook Page - reminders, tips, inspiration, and more
Swapping Opportunities
Conventions - local, national, and world wide
Meetings - local and soon to be virtual online
One to one training - local and face-to-face online
Recognition and Incentives
Training available for workshops, clubs, classes, recruiting, trade shows, blogging and more!
Additional support/coaching available
We have a great team. If you're looking for fun, a positive atmosphere, a place to grow and share...then you'll fit right in!
Psst...did you know? 90% of my Team joined to SHOP with their discount!!! - enjoy 20-25% discount on each and every purchase.
I welcome the hobbyist who's looking to be a smart shopper, as well as those of you that want to build a business (and make money).
NEVER a pressure to build a business.
There's room for both and everyone in between.
When you join during the Sale-a-Bration promotion, not only will you get the fabulous starter kit for only $99 (and free shipping), but you also get to choose TWO FREE STAMP SETS (that's a value up to $104 - wow!)
Have more questions, feel free to contact me - rubberandink2@gmail.com
Thanks for stopping by!
Gayle